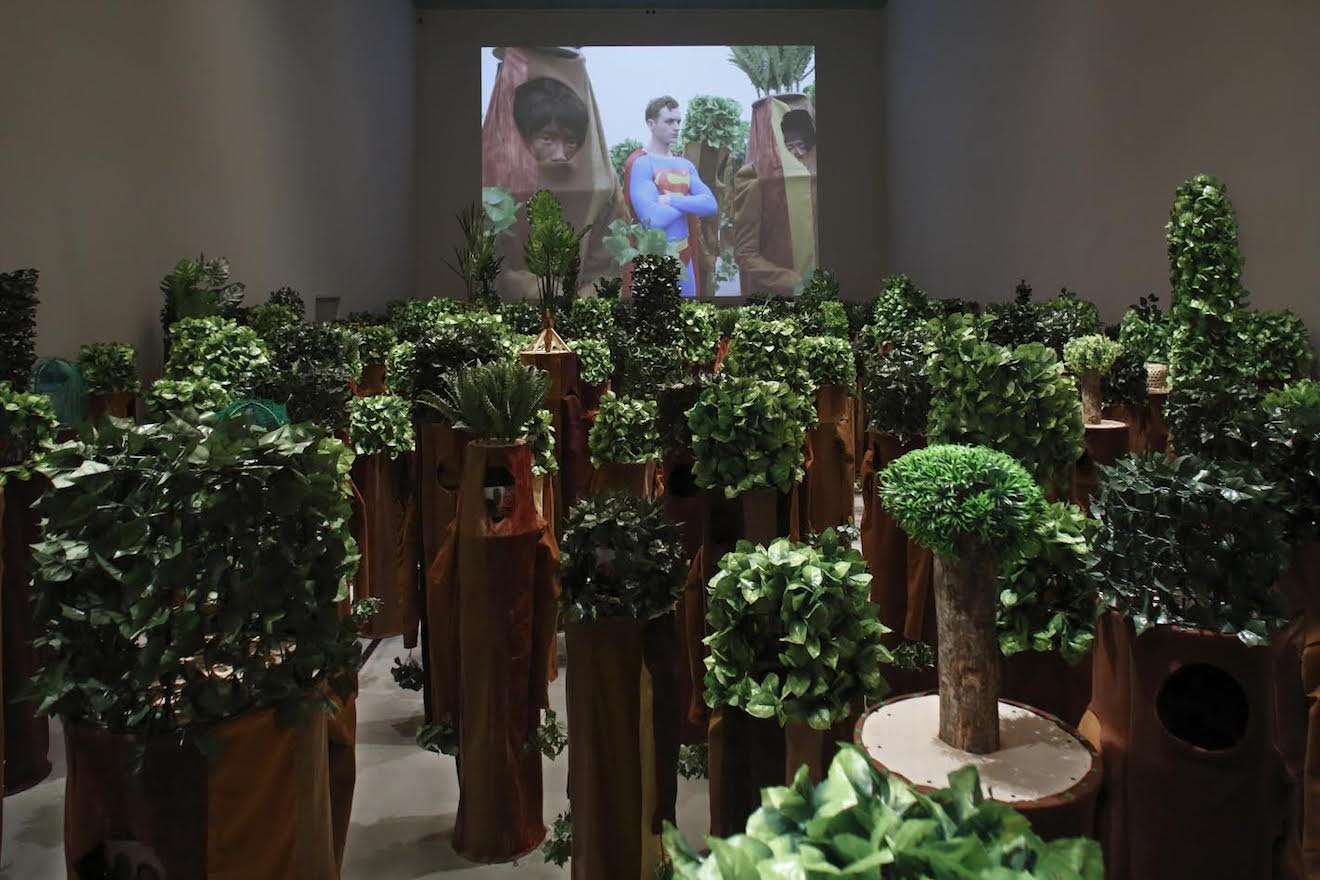 Candidate untitled (Can not see the shadow of the rainbow)
2015
Installation view "In Our Time:Art in Post-industrial Japan"
21st Century Museum of Contemporary Art, Kanazawa
Photo by Keizo Kioku
News
Solo show "Pan" at Palais de Tokyo, Paris
Izumi Taro solo show "Pan"
Curator : Jean de Loisy
Venue : Palais de Tokyo, Paris
Exhibition period : 3 Feb - 8 May 2017
This exhibition is co-produced by Palais de Tokyo and SAM Art Projects.
It benefits from the support of Fondation Louis Roederer.
It also benefits from the support of Shiseido Company, Limited; Georges-Philippe et Nathalie Vallois Gallery - Paris, Casio and Take Ninagawa Gallery - Japan.
Thanks to France-Lanord & Bichaton, ENSAPC- Ecole Nationale Supérieure d'Arts de Paris-Cergy, Paris Archer Club and to Mister Seiichi Yoshino.
Group exhibition "Une Forme olympique" at Campus HEC Executive Education, Espace d'art contemporain HEC, Paris
Group exhibition "Une Forme olympique"
Curator : Jean-Marc Huitorel
Venue : Campus HEC Executive Education, Espace d'art contemporain HEC, Paris
Exhibition period : 22 Sept 2016 - 24 Feb 2017
Group Exhibition "Winter Garden: The Exploration of the Micropop Imafination in Contemporary Japanese Art" at Champasri Art Gallery Mahasarakham University and Peruvian North American Cultural Institute
Group Exhibition "Winter Garden: The Exploration of the Micropop Imafination in Contemporary Japanese Art"
Curator : Midori Matsui
Venue : Champasri Art Gallery Mahasarakham University (Mahasarakham, Thailand)
Exhibition period : 11 Jan - 10 Feb 2017
Venue : Peruvian North American Cultural Institute (Lima, Peru)
Exhibition period : 19 Jan - 19 Feb 2017
Group exhibition "Mercedez-Benz Art Scope 2015-17 (working title)" at Hara Museum, Tokyo
Group exhibition "Mercedez-Benz Art Scope 2015-17 (working title)"
Venue : Hara Museum, Tokyo
Exhibition period : 27 May 2017 -